St. Mary Star of the Sea Hurricane Grotto
by Mary Martin

---
Posted on June 1, 2021 10:19 PM
---
"Out My Window" and down street to St. Mary Star of the Sea Hurricane Grotto on the official start of hurricane season. I just had to take the shots today, June 1, 2021. Check out the candles.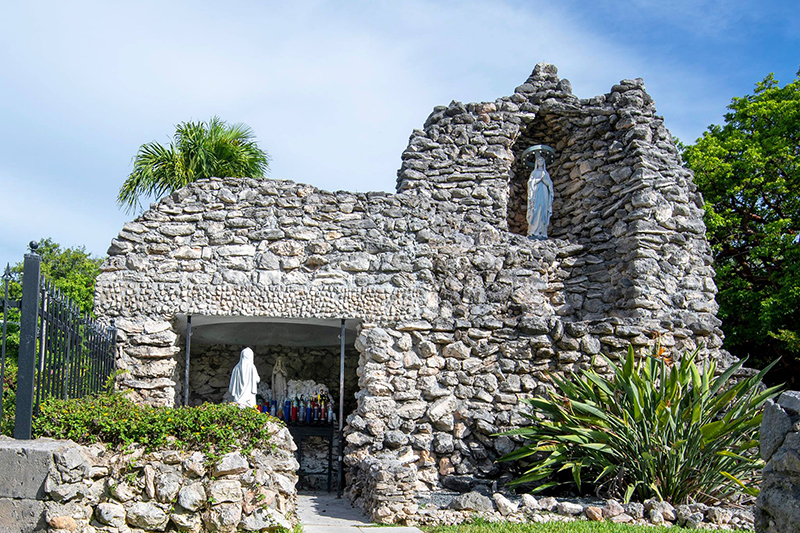 The Grotto was built in 1922 to defend Key West from a direct hit of hurricanes. During the dedication ceremony in May of 1922, Sister Gabriel, who envisioned and designed the Grotto, remarked that as long as the Grotto stood, "Key West would never experience the full brunt of a hurricane."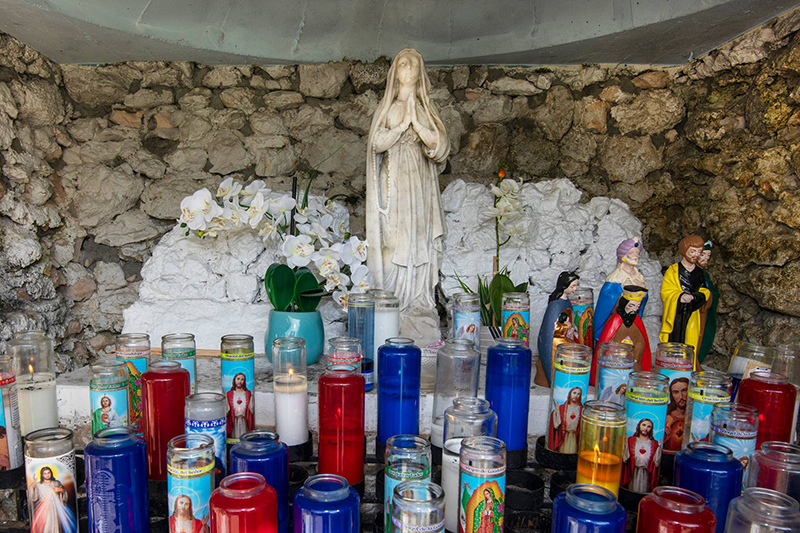 To this day, folks will find burning candles at the Grotto.