Holiday Bike Parade
---
Posted on December 4, 2021 12:06 PM
---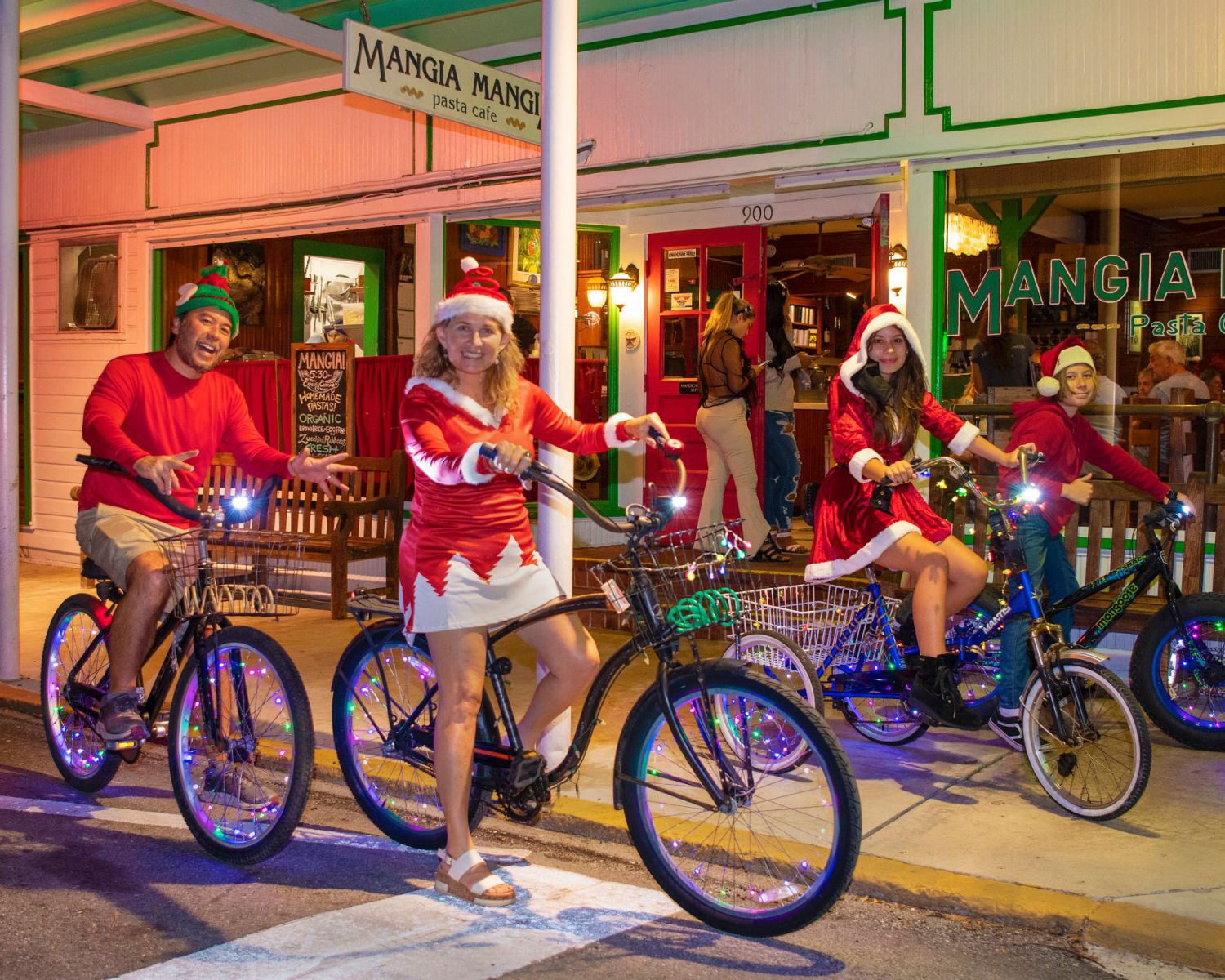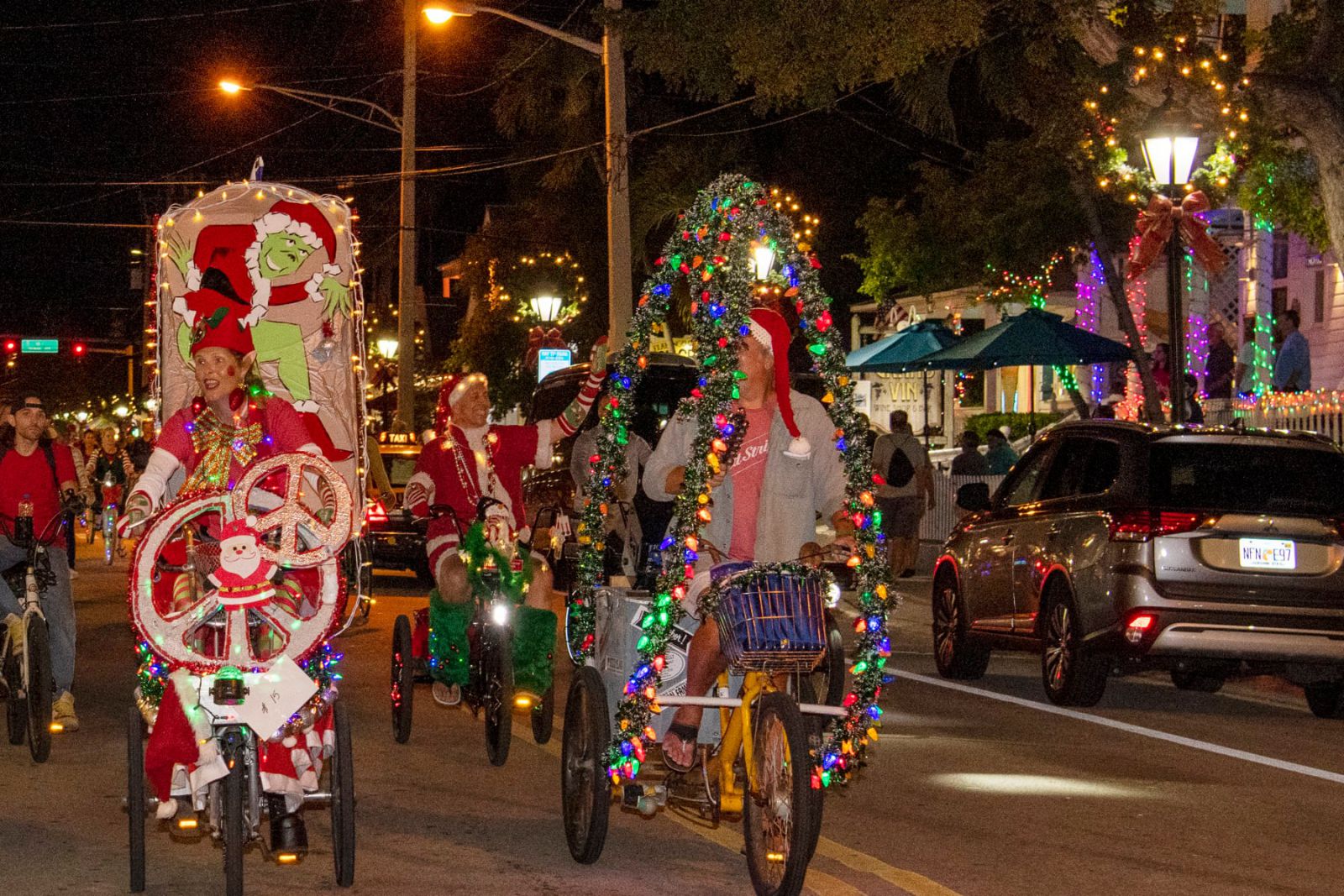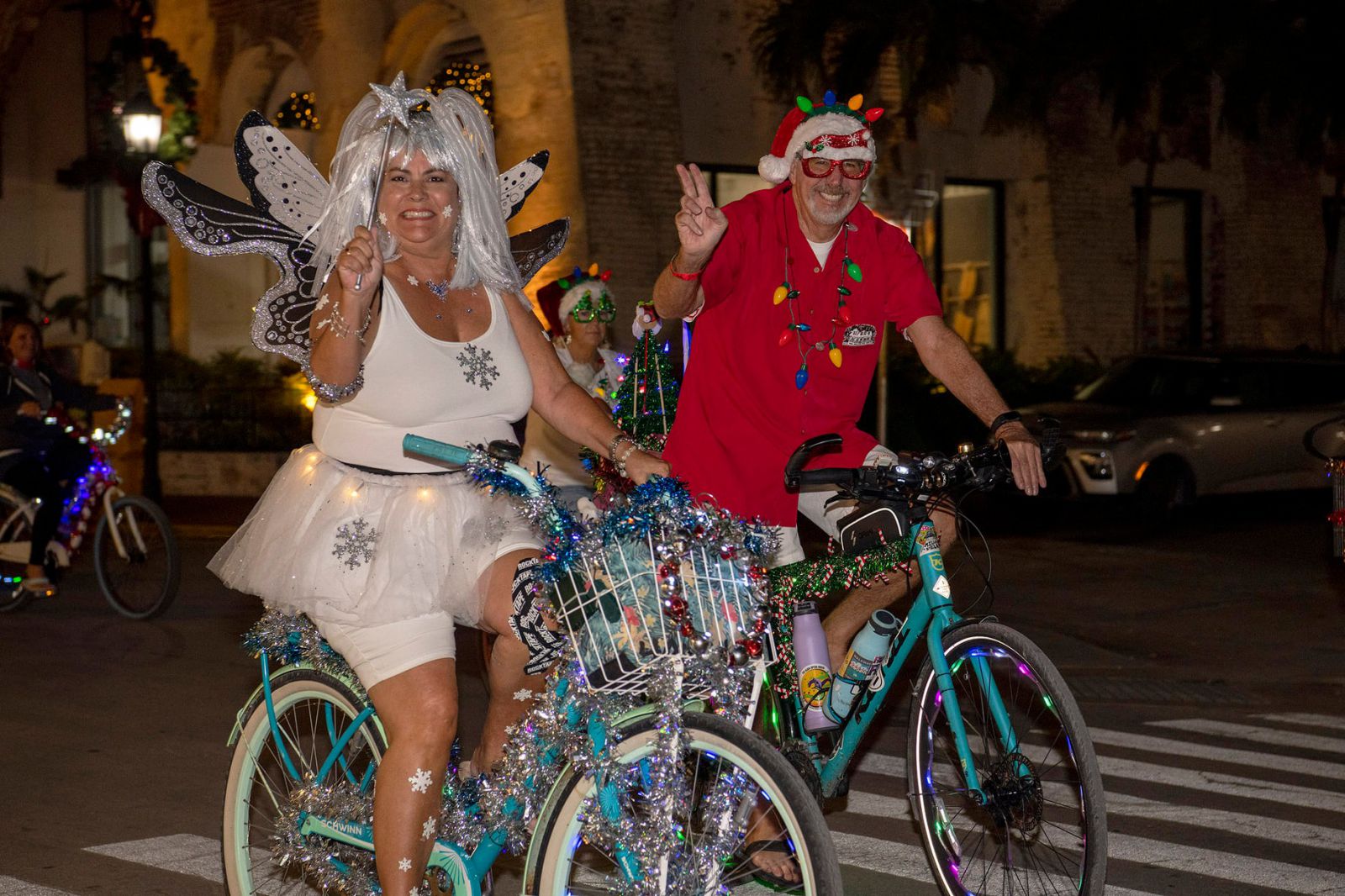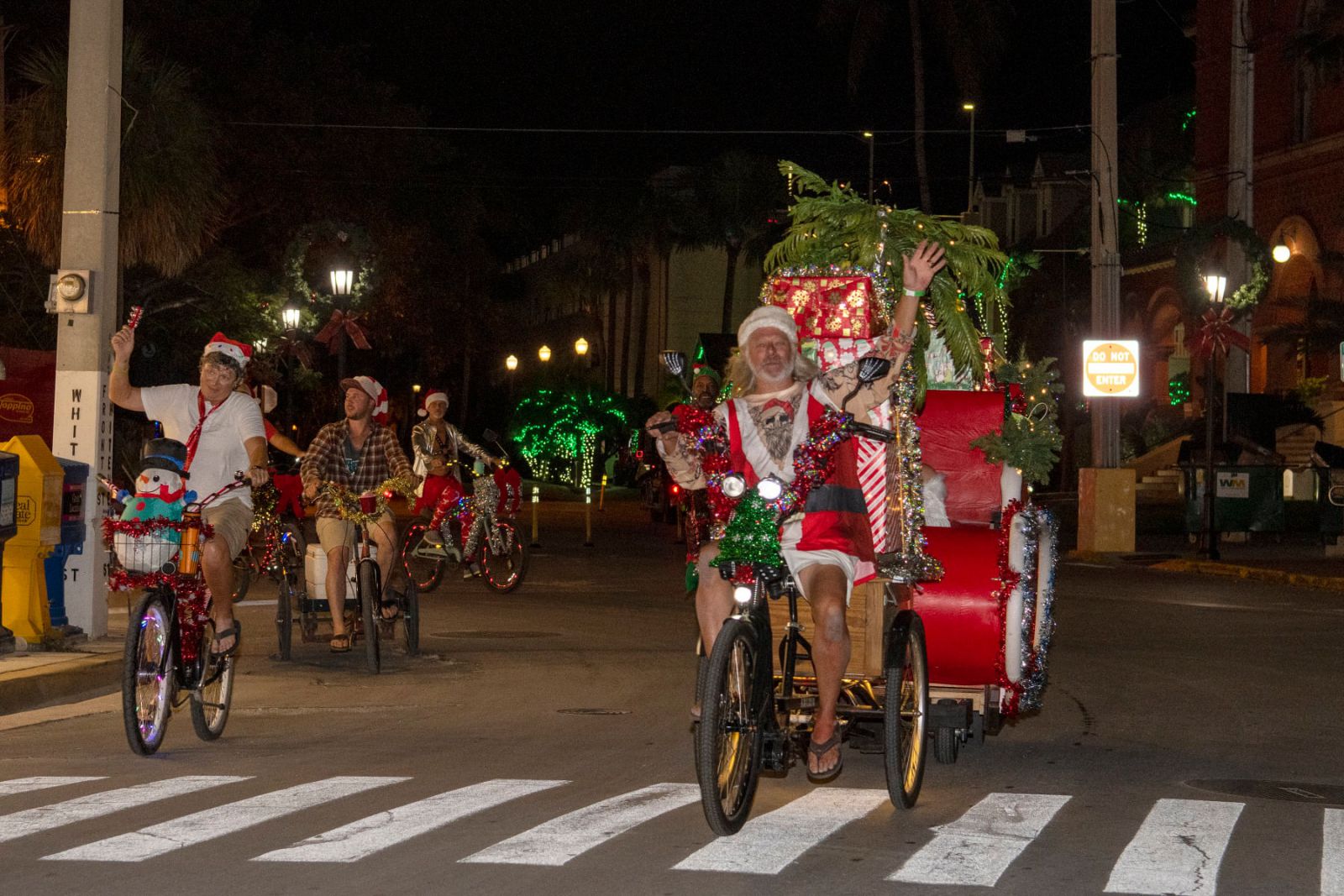 "Out My Window" and down to old town where characters of all sorts, sizes and ages took to their bikes for the holiday fest lighted bike ride. Santa's, Santa's helpers, Grinches, Snow Flake Fairies and Snow Men and Women rolled up Duval Street from the Holiday Village.
Oh my, spirits and smiles shined so bright. Thanks everyone.
Oh, by the way, prior to the parade I caught a potential stow away on Mr. and Mrs. Claus' sleigh. Instead, I found out she was tourist Beth Rhodes from Decatur, IL (near my home town) who innocently explained that she was asked to watch the sleigh for few minutes. her look at me in camera was priceless. Thanks Beth.